Liss NEET Project
The Sasha Foundation has made a substantial grant award to the Crossover Youth Centre programme supporting young people who are Not in Education Employment or Training.
Run by a mix of local volunteers and care workers, the project targets young people who have dropped out of education ( including temporary exclusions) are unemployed or are only working very limited hours, are not involved in any apprenticeship or other training scheme, and who are otherwise not fulfilling their potential due to life circumstances such as poor housing, domestic abuse, teenage pregnancy, and substance abuse.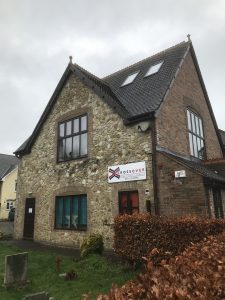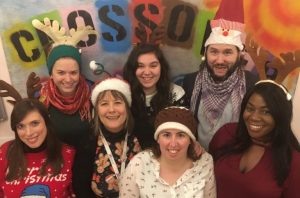 Crossover develops relationships with local businesses to encourage them to offer work experience and apprenticeships. Because, for some young people poor behaviour, social anxiety and impulse control are an obstacle to achieving, the project offers anger management, anxiety and confidence-building courses and other personal development activity.
Working with 10 young people at a time the project aims to help them move on to a more satisfying life in which they are better equipped to fulfil their potential. Much of the youth work at Crossover is hands-on and relational. Participants attend the more intense sessions during the day, including assessment of needs, personal development courses, targeted work ( drugs, sexual health, ASB, etc) interview techniques and CV writing and other means of helping them to be work-ready or prepared to get back into education and also attend Crossover normal sessions to socialise .
The NT 100% Girls to School
In 2020 the Sasha Foundation made a grant award to the Nepal Trust which, working with the Nepal Development Foundation, Daulagri Integrated Rural Development Centre (DIRDC) and Stichting Nepal, is engaged in a health awareness programme targeting 120 schools in the Baglung district of Nepal, benefiting over 10,000 students.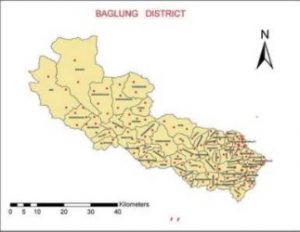 The lack of most basic sanitary and hygiene facilities in schools is a fundamental bottleneck to many girls receiving a quality of secondary education comparable to their male peers. Girls routinely face the problems of: Period poverty, restrictions on work and mobility, increased fears and tensions, childhood marriage, early and premature childbirth, higher infant mortality and infections resulting in infertility. Many girls drop out from school due to outdated attitudes and stigmas.
Women need to be empowered and the old myths of observing menstrual restrictions forgotten. Reaching out to 120 schools the 100% the project is targeting to raise awareness and educate people in Nepal of the stigma surrounding menstruation.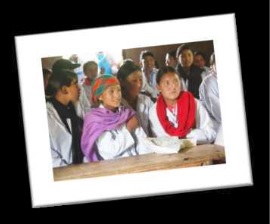 The story of 19 year old Manita from Dhairing, a grade 12 student in the Dhaulagiri Deaf School is typical: "I joined the training and learned to prepare the washable pads and cleaning methods. Now I have no problems and attend the class regularly and feel a lot more confident and happier that I
don't have to be absent in school due to the lack of sanitary pads. Now, I am starting to tell my community and society that there is nothing sinful associated with menstruation, but the sin is into our minds and in the ways of thinking."
The main project elements include: Education and Awareness; Construction of School Incinerators; Training in locally sourced sewn and disposable sanitary napkins.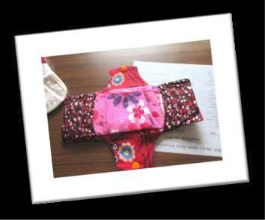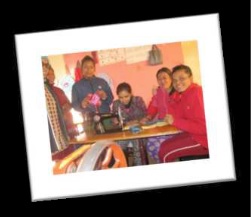 Malaika Kids
Malaika Kids provides for children and families in some of the poorest parts of Tanzania. There is no welfare safety net and families are often split apart because they cannot survive financially together.  Children are brought to Malika Kids whose first aim is to keep families together. Often a child's parents have abandoned them, died or are seriously ill so an aunt or a grandmother has become the primary caregiver. Some of the children are disabled; all are condemned to a short and hard life unless education can rescue them from abject poverty.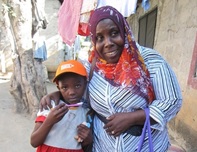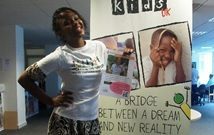 The Sasha Foundation awarded a grant in 2020 to the Malaika Kids Relatives Support Programme (RSP), which enables abandoned children to live within their extended family, receive education and enjoy free healthcare. The RSP provides a monthly package and regular mentoring to over 90 children. It provides a basic package of staples, such as cooking oil, beans, maize, and soap once a month, supplemented by fresh vegetables every two weeks. It also provides school uniforms and shoes until the child is 17. These items are required to attend government schools. Additionally, the programme includes health insurance so that the children can see a doctor free of charge and be prescribed medicines without having to pay for them.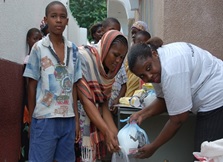 Mama K and Amina visit all the children's homes regularly, checking the children are in good health and are attending school. They actively monitor the progress each child is making.